Understanding Personality Disorders & Implications for Child Development and Parenting
Date & Time:
Wednesday 19 June 2019
(09:30 - 16:30)
Venue:
Room B12A The Woolwich Centre, The Woolwich Centre 2nd Floor Business Centre 35 Wellington Street Woolwich London
Detail:
Understanding Personality Disorders & Implications for Child Development and Parenting
Target Group: Groups 3 – 5 Staff from all Greenwich SCB agencies that are in contact/work regularly with children/young people whose parents may have Personality Disorders.
Aims & Objectives: 
This one day course is aimed at providing front line staff and managers who work with children and families with the necessary knowledge to understand and work with parents affected by personality disorders. 
It will explore different types of personality disorders and how they impact on parents, and on children and professionals.
The course will then support practitioners in developing effective skills in assessment, and effective intervention for parents and children affected by personality disorder.
Learning Objectives:
Identify the prevalence, nature and presentations  of the most typical types of  personality disorders
Distinguish between cases where there is a formal diagnosis of personality disorder or where there are personality based issues which can affect parents and carers
Identify the types of risks and impulsive behaviours presented by adults diagnosed with personality disorders, and understand techniques for their effective management
Understand the role and impact of drugs and alcohol on presentation of personality disorders and other co-occurring disorders
Understand the impact on the child's development when living with adults diagnosed with personality disorders
Develop an awareness of the similarities/differences between men and women who are diagnosed with personality disorders, and the impact on parenting
Develop an understanding of the impact of personality disorder in relation to managing  risk of  harm to parents and children
Examine the effectiveness of  clinical, social and "therapeutic" interventions for parents and children effected by personality disorders  and barriers to change.
Booking:
Booking has now closed for this event.
Further Information:
Type:
One Day
Enquiries:
safeguardingtraining@royalgreenwich.gov.uk
Trainer:
Marcia Rice, Independent Trainer
Venue Details:
Room B12A The Woolwich Centre, The Woolwich Centre 2nd Floor Business Centre 35 Wellington Street Woolwich London
(020 8854 8888)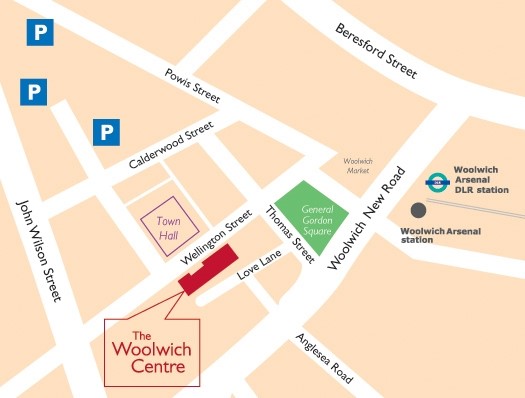 The Woolwich Centre is opposite the Town Hall, with the entrance on Wellington Street.

Train:           
Woolwich Arsenal
DLR:                    
Woolwich Arsenal
Tube:
North Greenwich then bus 422, 161, 472
Buses:                
249,178,161,180,177,291,122,386,380,53,51,54,244,422,96,472
Parking:
There is Multi-storey car parking in Calderwood St and Meter parking