Advanced Domestic Violence
Date & Time:
Thursday 6 February 2020
(9.30 am - 4.30 pm)
Venue:
The Gallery, The Woolwich Centre, The Woolwich Centre 7th Floor 35 Wellington Street Woolwich London
Detail:
Advanced Domestic Violence
To enhance and develop skills in working with children and families affected by domestic violence.
Target Group: Groups 3 - 5  Members of the workforce who work predominantly with children, young people and/or their parents/carers and who could potentially contribute to assessing, planning, intervening and reviewing the needs of a child and parenting capacity where there are safeguarding concerns
Aims & Objectives:
This one day course utilizes a broad range of techniques to engage participants with different learning styles – from presentations to drama and role play – and will cover the following:
dynamics, understandings and prevalence of domestic abuse in relation to children
impacts of domestic abuse on children – neurological development, attachment, social learning and family dynamics
domestic violence risk and vulnerability assessment from the family law perspective
skills in working with the non-abusing partner to protect themselves and their child/ren - safety planning and motivational work
skills for engaging & assessing perpetrators and motivating them to take up further services
Kate Iwi and Dr. Chris Newman. Both trainers have been working in the field of domestic violence for around 20 years. They are expert risk assessors to the family courts for cases involving domestic violence and have recently published "Picking up the pieces after domestic violence; a practical resource for supporting parenting skills". (2011)
Booking:
Booking has now closed for this event.
Further Information:
Type:
One Day
Enquiries:
safeguardingtraining@royalgreenwich.gov.uk
Trainer:
Kate Iwi & Dr Chris Newman
Venue Details:
The Gallery, The Woolwich Centre, The Woolwich Centre 7th Floor 35 Wellington Street Woolwich London
(020 8854 8888)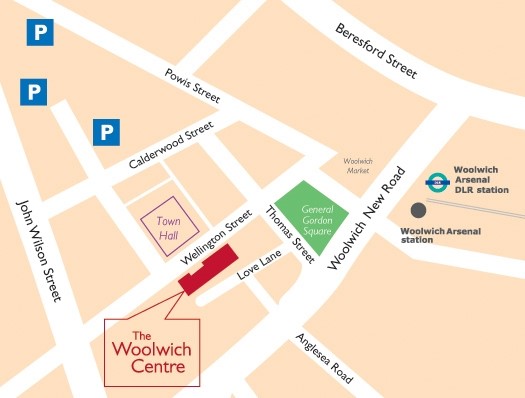 The Woolwich Centre is opposite the Town Hall, with the entrance on Wellington Street.

Train:           
Woolwich Arsenal
DLR:                    
Woolwich Arsenal
Tube:
North Greenwich then bus 422, 161, 472
Buses:                
249,178,161,180,177,291,122,386,380,53,51,54,244,422,96,472
Parking:
There is Multi-storey car parking in Calderwood St and Meter parking